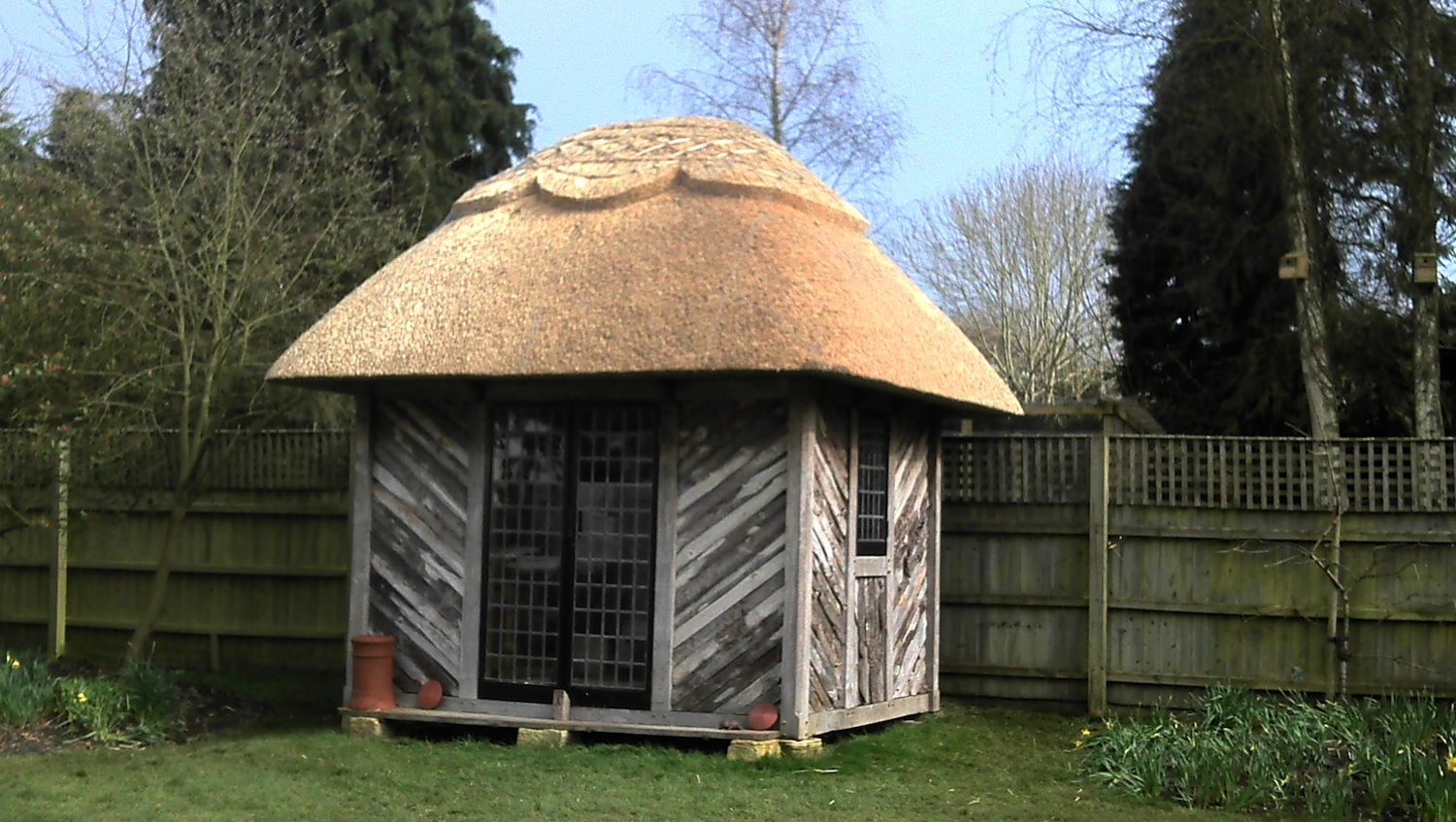 21 Sep

Transform Your Home's Crown with Mike Bartlett & Sons Master Thatchers

Roofing is more than just a protective shield; it's the crown of your home. The UK's rich roofing heritage showcases a tapestry of materials and styles. From iconic thatched roofs to the robust slate-tiled ones, these have lent our buildings a charm that stands the test of time. Today, at Mike Bartlett & Sons Master Thatchers, we blend time-honoured craftsmanship with modern techniques to create roofs that radiate timeless elegance.
A Glimpse into UK's Roofing Legacy:
Thatch: Once a staple, thatch roofs echo nature's bounty. Our seasoned thatchers craft roofs that are not just beautiful but also durable and energy-efficient.
Clay Tiles: The quintessential British roofing, clay tiles offer a blend of tradition and endurance. And with our touch, you're assured of a roof that combines the best of past and present.
Stone Roofing: From metamorphic slates to limestones, the UK has a varied stone roofing heritage. Trust us to give you a roof that merges the strength of stone with aesthetics.
Why Choose Mike Bartlett & Sons?
Generations of Expertise: Roofing runs in our veins. With each roof we craft, we bring decades of experience, ensuring quality and durability.
End-to-End Services: From understanding the history of UK roofing to offering modern solutions, we cater to all roofing needs.
Certified Excellence: Our work speaks for itself, but for your peace of mind, all our roofs come fully warranted
A Roof by Mike Bartlett & Sons isn't just a Roof, it's a Masterpiece 🏡
Don't let your home wear just any crown; let it boast a masterpiece crafted by Mike Bartlett & Sons Master Thatchers. Whether restoring a historic roof or crafting a new one, let our team redefine your home's skyline.
📞 CONTACT US TODAY and let Mike Bartlett & Sons Master Thatchers redefine your roofing experience! 📞